Centre Cabin - Roseville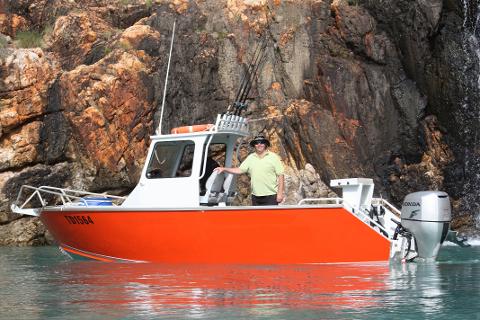 Location: Roseville Chase, NSW
Product code: PHXX3W
This boat is a fantastic fishing, diving and exploring platform. It is perfect for offshore fishing trips or sightseeing inside the harbour.
With the Boat Hire on water service, the boat will be ready waiting for you at the Roseville Boat ramp on Healey Way In Roseville Chase at the agreed meeting time.
Unless extended hours are purchased in advance, the boat will need to be returned to the boat ramp by 4PM.
Details
Length: 6m
Width: 2.48m
Engine: 150 HP Honda plus an 8HP auxilliary
Offshore Limit: 15nm
Passenger Capacity: 7 adults
Equipment: All Mandatory Safety Gear, GPS, Depth Sounder, Fishfinder, Bait Table, Live Bait Tank, rooftop watersports tow point..